Student Discounts You May Have Missed
Stretching your budget just got a whole lot easier with these student discounts you might not know about.
The financial mindset and responsibilities of being a college student can be complicated: you're in school but you're also expected to pay for more things than when you were in high school; your parents might still be paying for some things but not others; you may be trying to hold down one or more part-time jobs all year; and you can't forget about those student loans.
Regardless of your mix of school, work, loans, and help from your parents, one thing is clear: saving more money is always a good thing. Below are some student discounts that could really add up to saving you some serious cash.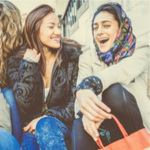 In most cases, you'll need to present a valid, current student ID. Some require an international student ID card. Not all stores may offer the listed discount.
School
FedEx — Save 30% on documents and 20% on shipping services with FedEx Office.

The Wallstreet Journal

— Save 75% on print, online, and mobile delivery.

The New York Times

— Only pay $.99 for the first four weeks and save 50% on the regular rate after that.

JourneyEd

— Receive discounts on

academic software and hardware.

WordsRUs

— Save 20% on

professional proofreading services online.
Technology
Norton Security —

Save up to 50% on protection software for your PC, Mac, and more.
Apple — Take $200 off a new Mac and save 20% on AppleCare and get free Beats headphones.

Dell — Receive a

$100 Promo eGift card on all systems over $499.

Sony — Save

up to 10% on products.

Lenovo — Get discounts on a range of tech products.
General Merchandise
Jo-Anne Fabric and Craft Stores

—

Receive a 10% discount on all purchases plus two special coupons to use both online and in store.

Amazon — Get free two-day shipping for six months plus discounted Amazon Prime membership and other deals.

Sam's Club — Receive a discounted price on membership.

Sally Beauty Supply — Save on discounted merchandise, exclusive monthly deals, and special email offers.

Goodwill — Get 20% off on Tuesdays.
Food
Get a 10% student discount

—

Subway, Burger King, Firehouse Subs, Waffle House, Sweet Tomatoes, Buffalo Wild Wings, and Arby's.
Qdoba

— Build a student burrito for only $5.

Kroger

— Save 5% on food purchases.

Chipotle

— Save 15% on your order.

Pizza Hut

— Save 20% on full-price menu items.
Services
State Farm, eSurance, Allstate, Farmers, and Geico

— Receive various discounts on insurance policies, including car insurance.

Jiffy Lube

— Get $10 or 10% off oil change service and more.

24-hour Fitness

— Receive a discounted price on membership.
Travel
Greyhound – Save 10% on travel and 15% on shipping.
Eurail

— Receive a 20% discount for those younger than 28.

Penske Truck Rental

— Save 10% on moving truck and van rental.

Amtrak

— Save 15% on train travel between certain regions.

New cars — Many car dealerships offer a student discount on new car purchases for up to a year after graduation.